Fastpitch Softball Coaching Assistance at Your Fingertips!
Avoid common coaching pitfalls, maximize YOUR strengths,
and lead your team to success on and off the field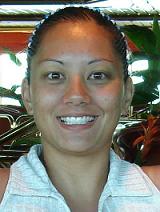 I remember when I first started coaching. Scary.as.heck! I wasn't even comfortable talking in front of people yet and here I was coaching a bunch of teenage girls. Talk about a tough crowd! But I really, really wanted to help. I wanted to clue them in on everything I wished someone had told me when I was their age, give them advantages I never had …
Then, I became a head coach…wow! What an eye opener that was!
I found myself bogged down with planning, logistical legwork, administrative tasks, and putting out "personality" fires. I didn't like how much all this other "stuff" took my time, attention, energy, and focus away from the people I cared about most on the field, the girls!
The truth is, coaching softball gets tough.
The weak need not apply.
In any given season, challenges arise, adversity strikes, and obstacles bombard your path.
Even when you know you'll never please everyone, the complaints can be demoralizing. Sometimes you need to hear it the criticism to improve. Other times it can derail your focus, and with it, your entire season. It's crazy how quickly everything you built can come tumbling down without the proper support and assistance. That's what Fastpitch Fam, and everything in the online coaching resource center, is for. To support you as you go through the ups and downs that are sure to come with any given season.
What if you could eliminate problems before they even begin?
If you believe that good preparation is critical to your success, and essential for less stress along the way, this online resource center is for you! Available 24/7, day or night, right when you need it most.
Instant access …
or get lifetime access here with no monthly fees
The Good News is, you do NOT have to figure out how get started with coaching or how to be a great softball coach all by yourself. I'm here to shorten your learning curve and take some of the weight off your shoulders.
Hi! My name is Stacie Mahoe, former DI softball player, softball parent, and coach. Fortunately, I was also a little bit of a nerd in school, and tend to do a lot of "note taking" as a coach. I enjoy writing out important ideas, concepts learned, issues worked through, useful checklists, and so on and so forth.
Soooo, Inside FastpitchFam…
I'm sharing my notes with you! Tap into over 70 ready-to-use tips and tricks to accelerate your success this season and beyond!
Hit the ground running with goodies such as…
a preseason checklist
logistics to consider before you even have your first practice
softball skill checklist
softball equipment checklist
softball coaches bucket checklist
hitting signals made simple guide
tips for handling parents this season
sample parent letter
practice planning tips
sample practice schedule
free resources to share with your team
softball drill resources
success tips for softball coaches
13 softball coaching cheat sheets
tryout tips
a simple dugout workout
7 things to remember as a softball coach
GrowWork (like homework, only better, designed to help you make the most of what you already have)
mini confidence workshop handout for your players
messages from me to soothe your should and nourish your softball coaching heart
…and a whole lot more designed to support your this season while making the most of what you know and what you have available to you
Instant access …
or click here for lifetime access (no monthly fees)
Your membership…
includes unlimited, 24/7 access to every single one of these resources starting today
Coaching support at your fingertips, right here when you need it
over 70 coaching tips and tools you can start using immediately
no contract required, cancel at any time
Hey Stacie …
What if I don't have time to go through all these resources right now?
Well, the great thing about this online resource center is that it's here for YOUR convenience.
Use it at your own pace and, the truth is, if you take just ONE idea and execute on it, ONE concept and apply it … then do that over and over and over again, the results will astound you. Taking those baby steps will generate results far more significant than trying to do it all, getting overwhelmed, and not utilizing the resources that are here for you.
Believe me, I totally understand the time constraints you're working under. I fully understand the demands on your schedule as well as on your mental, emotional, and physical capacity. That's why this resource center is designed the way it is, UNdemanding, ready for you to navigate in the time and way that makes the most sense for you and your team.
To your fastpitch coaching success,

Stacie Mahoe

or get lifetime access here